Download
Download file and products catalogue for lab testing equipment, including including Footwear Testing Equipment and Textile Testing Equipment and Toys Testing Equipment and Furniture Testing Equipment.
contact us
If you have questions, please contact us, all questions will be answered
Tel : +86-595-22515230
Fax : +86-595-22515221
Email : info@gester-instruments.com
products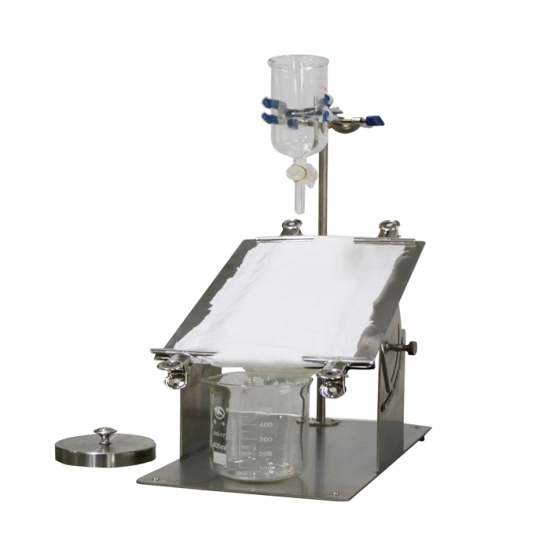 Diaper Permeability Tester GT-CN10
Brand:

GESTER

Item No.:

GT-CN10

Certificate:

ISO 9001, UKAS, CE

Shipping Port:

Xiamen Port

Lead Time:

About 25days

Payment:

TT
contact now
Diaper Permeability Tester GT-CN10
Application:
Automatic limiting oxygen index tester can be used to determine the amount of effusion, leakage and leakage of diapers and diapers or pads for infants and adults.
Full 304 stainless steel, rust-proof and durable.

High-pressure one-time punch into the chassis.

Sample plate angle is adjustable.
Model

GT-CN10

Weight Accuracy

0.01g

Standard Liquid Funnel

Adult product special standard liquid funnel

80ml

Baby product special standard liquid funnel

150ml

Standard Compact

¢100mm, mass (1.2±0.002) kg (pressure of 1.5kPa can be generated)

Time Accuracy

0.01s

Standards

QB/T 2493-2000, GB/T 28004-2011
inquiry now
We will give you a quotation within 24 hours.